A letter written by the Kogi State APC governorship Candidate, Audu Abubakar in 2001 when he was the governor of Kogi State has surfaced where he wrote to the then President of Nigeria, Olusegun Obasanjo promising to sell the the properties he acquired illegally. The letter came after Obasanjo called Audu's attention to his numerous landed properties both home and abroad, advising
him of the implications of all the illegal properties for both the country and himself.
It could be recalled that Audu was said to have stolen Eleven Billion Naira during his tenure as the governor which he promised to repay when elected the Governor again this November.
How long shall Nigeria continue like this with thieves in places of authority, are there no more men with integrity in these political parties? must they recycle old thieves?
See the letters below: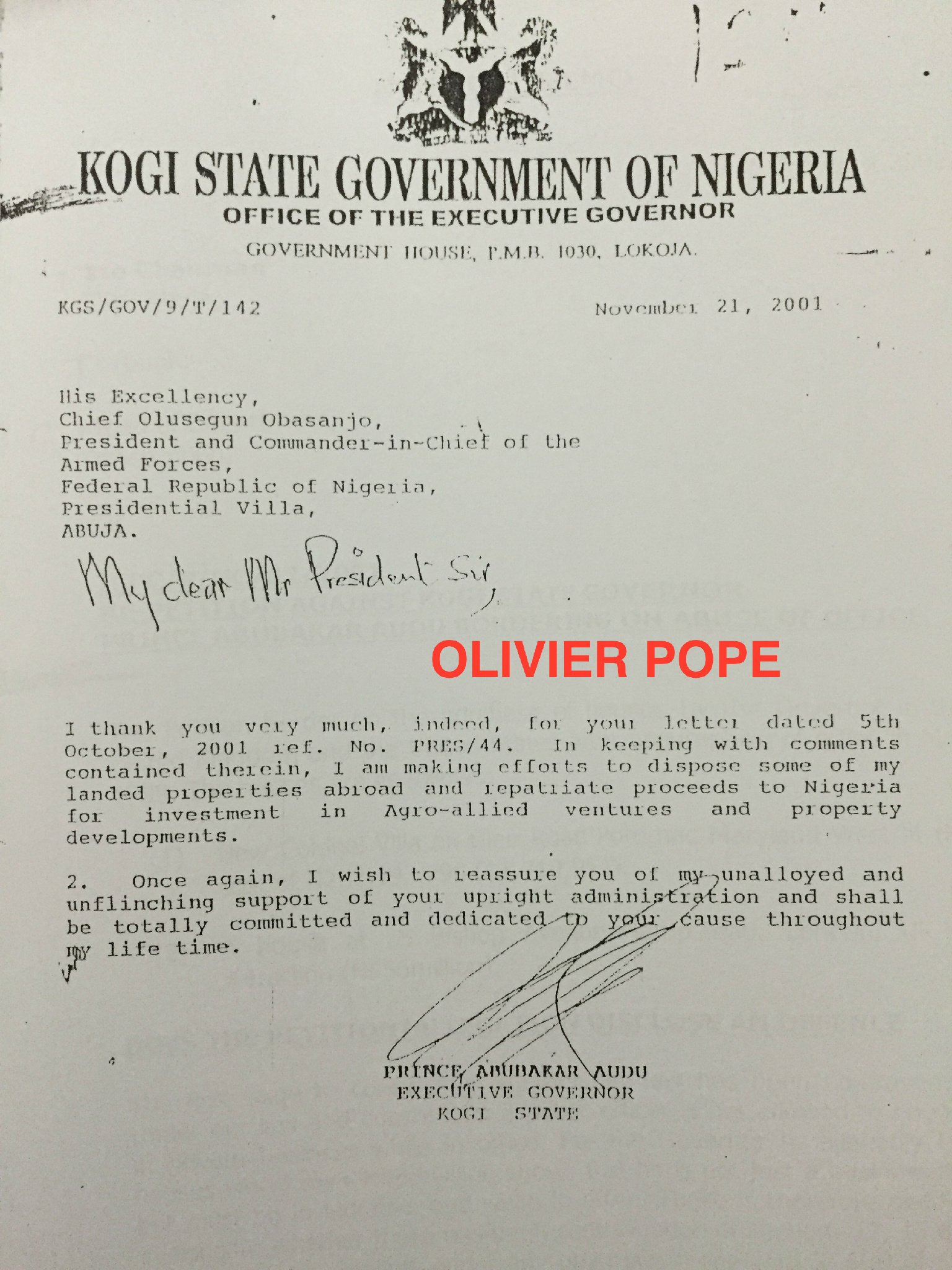 See Obasanjo's letter to Audu Abubakar below: